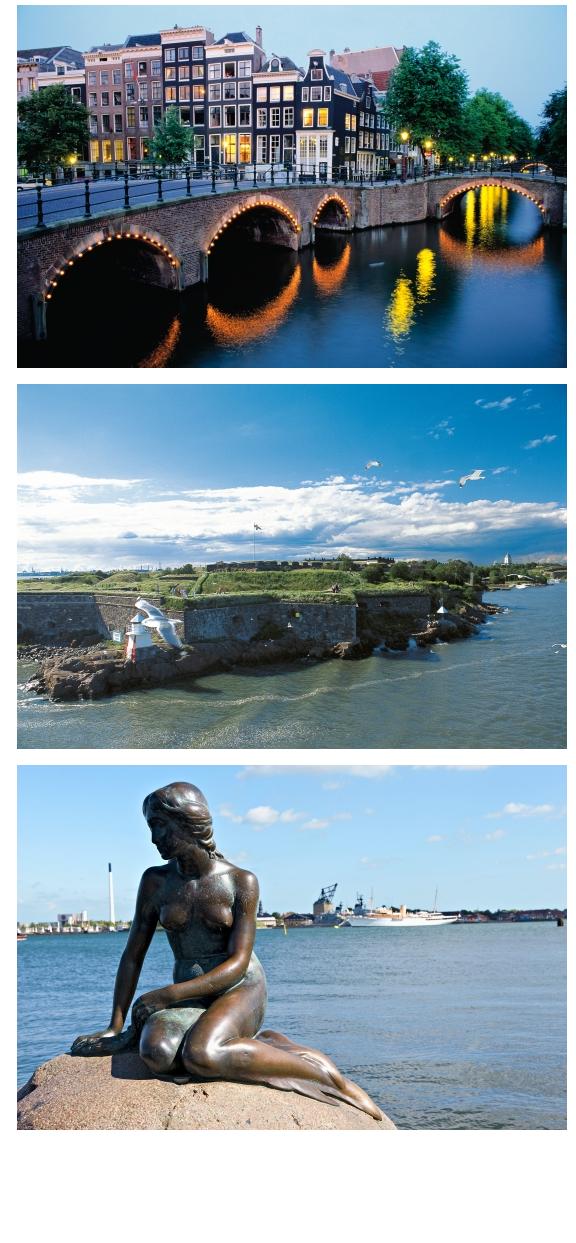 If you're looking to go on cruises that allow you to savour the sights and sounds of continental Europe, you may want to look into booking cruises from Southampton.
There are several cruise routes that depart from Southampton, so you should find that there is plenty of choice when it comes to selecting the holiday for you.
By seeking out cruise deals that leave from Southampton, you can be confident of going on relaxing holidays that give you the chance to get away from it all.
Cruises from Southampton – where can I go?
Travelling on cruises from Southampton means you are ideally-placed to take in some of the most fascinating cities and countries in continental Europe.
One destination you are sure to want to visit when travelling on cruises from Southampton is Amsterdam. Ideal if you're after a little culture, the Dutch capital offers a variety of museums and art galleries for you to take in.
Alternatively, you can take it easy and sit back with a coffee at a canal-side cafe. The city is also famous for its windmills and stepped-gable houses, so be sure to take these in as well during the course of your cruise excursion.
You can also visit France and the enchanting port town of La Coruna in Galicia, north-west Spain when departing on cruise holidays from Southampton.
If you fancy visiting northern Europe on your cruise holiday, you can do so when departing from Southampton.
We offer cruises that leave the city, travelling up the North Sea and stopping off at countries like Norway, Sweden and Finland, meaning you can see stunning cities such as Oslo and Stockholm, as well as the Norwegian fjords.
Why should I seek cruise deals from Southampton?
There are numerous benefits to taking cruises that depart from Southampton, not least of all in the fantastic destinations that you will be able to visit on holidays that leave from here.
You will also find taking cruise deals from Southampton to be a convenient option no matter where in the UK you live thanks to the city's good transport links.
Not only do we offer complimentary car-parking, but you can also take advantage of free coach connections.
Wherever you're looking to go on cruise holidays from Southampton, get in touch with us so we can help you to start planning your perfect break today.
---