Experience the magic of Goa with Jewel in the Crown Holidays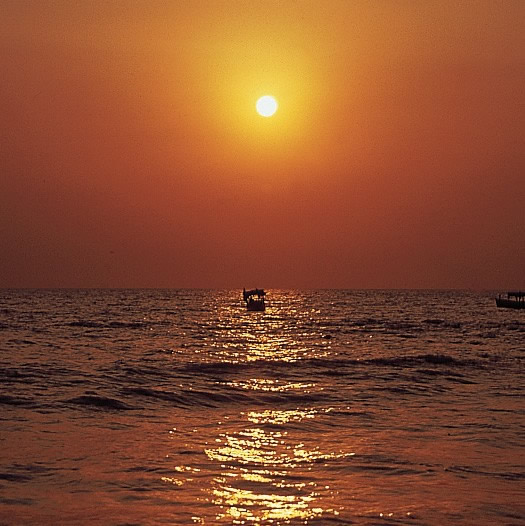 With more than 50 miles of the best beaches in India, holidays to Goa have all the ingredients you need for a restful, relaxing break.
This secluded area of India is home to swaying palm trees and soft, sandy shores – and with beautiful scenery and welcoming locals, it's not hard to see why this part of the country attracts more than two million visitors each year.
You'll find this laidback destination has plenty to offer holidaymakers – both on and off the beach.
Whether you're a history buff who is keen to get a closer look at Goa's rich trading history, a sun worshipper who loves spending time near the sea or a foodie looking for the perfect vindaloo, Goa has something for everyone.
History and culture on holidays to Goa
Goa was a relatively remote Portuguese trade outpost for nearly 500 years and you'll find plenty of evidence of its fascinating heritage as you travel through the area.
Old Goa is a good place to visit if you are looking to soak up some history – you'll be able to explore centuries-old cathedrals which were, at one time, among the most magnificent in the eastern world.
Further evidence of Goa's fascinating past can be found in the crumbling Portuguese-style buildings at Panaji and the intriguing Usgalimal rock carvings.
If you'd like to see what life is like for the locals, there's no better place than a bustling market to get a taste of the true Goa experience!
The Mapusa market is usually a good bet, while the colourful market at Anjuna is held on Wednesdays.
Of course, Goa is famous for its beaches and you won't want to leave before you've sampled a few of the best ones.
Palolem boasts a beautiful stretch of soft, white sand, while Mandram beach is a popular place to practice yoga.
To see even more of the coastline, you can also make the journey from Velsao to Betul by car – this palm-lined route will take you past some of the most spectacular scenery this region of India has to offer. Goa is famous for its natural beauty and incredible wildlife.
Dudhsagar Falls – the second-highest waterfall in India – is particularly spectacular following a monsoon, while you'll have a chance to get a firsthand glimpse at the native animals during a visit to the Cotigao Wildlife Sanctuary.
Book flights to Goa with Jewel in the Crown Holidays
If you've always wanted to explore the beautiful, palm-lined shores of Goa, Jewel in the Crown Holidays can help you plan the perfect trip.
Jewel in the Crown Holidays was founded in 1983 and has a reputation as a leading independent travel provider specialising in trips to Goa, Turkey and the Red Sea Riviera.
We concentrate on providing you with the best authentic, value-for-money Goa holidays thanks to our excellent relationships with family-run hotels and apartments in all of our destinations.
Every facility has been personally visited by our managing director and we are proud of our staff's comprehensive knowledge of all of our destinations.
Best of all, the flights to Goa we offer are ATOL-protected by the Civil Aviation Authority and we are a member of the Association of British Travel Agents to provide you with peace of mind.
When you book a trip to Goa with Jewel in the Crown Holidays, you'll find our exceptional knowledge, friendly customer service and competitive rates will help you plan the perfect break – start planning your relaxing Indian getaway today!
---