Explore the USA's national parks on a walking holiday
Wednesday, 12 September 2012 1:14 PM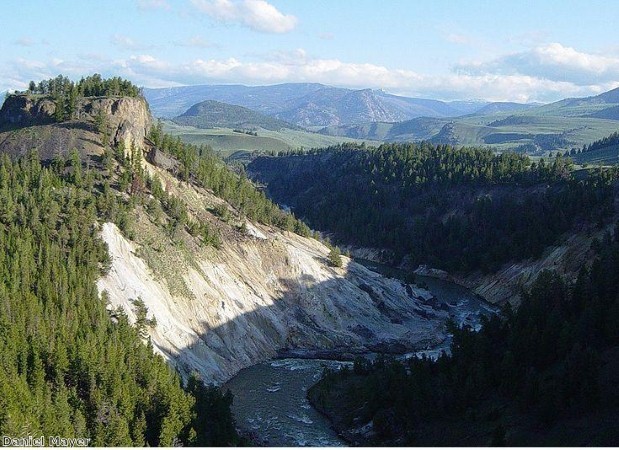 ---
The USA is home to 58 national parks, which include a huge variety of terrain, native wildlife and some of the world's greatest natural attractions. The best way to see one or more of them is to take a walking holiday that will allow you to explore at your leisure.
Deciding which park to visit on your getaway can be difficult, as all have plenty to recommend them. Some states have more than one protected area, so you could also plan a tour that allows you to visit several of these beautiful wildernesses.
Yellowstone National Park
Granted national park status in 1872, this 2.2 million-acre stretch of land in Wyoming, Montana and Idaho is the oldest protected area in the USA. It boasts a varied terrain that features mountains, plains, forests, rivers and lakes, not to mention its famous geysers.
It is possible to organise backcountry hiking expeditions in the park, but you will need to apply for a permit to use the remote campsites. If you would prefer a slightly less challenging break, you can stick to the 1,100 miles of paths suitable for day walks.
The routes in the area around the famous Old Faithful geyser are popular with hikers in the spring and summer, while the Canyon section of the park is the place to head to for tough trails. There are route maps available on Yellowstone's official website, together with advice on how to react if you encounter any of the local residents, such as grizzly bears, wolves and bison.
Yosemite National Park
This 761,000-acre area of eastern California will remind you of the Alps, with its towering cliffs, vast forests and clear lakes. It also has some spectacular waterfalls, including North America's tallest, Yosemite Falls.
Snow is common in the winter, but the weather is great for eight months of the year, which makes it the perfect location for a variety of outdoor pursuits. Climbers from all over the world flock to Yosemite to tackle the mountains, but it is also a fantastic spot for walkers.
There are more than 750 miles of trails through the wilderness and rangers have marked out a wide selection of one and two-day hikes ranging in distance from 2 to 50 miles. Look out for paths that run to landmarks such as Mirror Lake and the Half Dome rock formation, while there are also Wildflower Walks that take in the best of the spring and summer blooms.
Mount Rainier National Park
Located in the shadow of an active volcano in Washington state, the park boasts part of the rugged Cascades mountain range, glaciers, fast-flowing rivers, lush forests and idyllic meadows. The beautiful surroundings are ideal for hiking and there are scores of paths around Mount Rainier.
The most adventurous walkers tackle the 93-mile Wonderland Trail, which includes some seriously steep sections that challenge even the most experienced hikers. You need to book well in advance if you wish to take this circuit of the park and will also need a permit for camping.
If that sounds like too much of a challenge or you only plan to spend a couple of days at Mount Rainier, there are lots of day walks to choose from. They range from nature trails and gentle strolls on forest paths to routes on mountain ridges that feature more than 2,000 ft of ascents.