Enjoy a break in North York Moors holiday cottages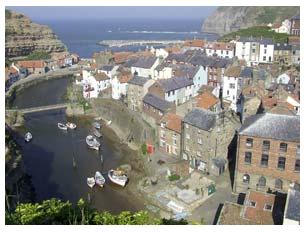 If you want to book a few days away from the hustle and bustle of modern life then you should consider renting holiday cottages in the UK.
Opting to visit one of the country's beauty spots means you can look forward to a hassle-free holiday without the worry of flights and just enjoy your surroundings as soon as you arrive at your chosen destination.
The North York Moors national park is an excellent choice if you want to spend some time in the great outdoors – and with the option of staying on the coast or further inland, you are bound to find somewhere that suits you.
Places to visit from North York Moors holiday cottages
When you come to Imagine UK Cottages, you will find that you are spoiled for choice if you are looking for North York Moors holiday cottages.
You will discover properties located in the heart of the national park itself in villages such as Rosedale Abbey and Newton on Rawcliffe.
From here, you will have easy access to the numerous walking trails within the protected area, as well as countless other pretty villages just waiting to be explored.
Alternatively, you may want to be based on the coast so you can enjoy the seaside. If this is the case then check out our selection of properties in locations such as Port Mulgrave and Staithes. T
he latter is a beautiful harbourside village and you will notice that many of the houses have been built up the cliff, offering stunning views across the ocean.
So, if you are looking for Yorkshire coast holiday cottages, you may find that Staithes holiday cottages cater for all your needs.
What kind of holiday cottages are available?
At Imagine UK Cottages, we have a wide variety of properties on offer to enable you to plan the perfect self catering break.
Whether you are planning a holiday with your partner, the family or a group of friends, you will find holiday cottages of all sizes to ensure you have a relaxing trip to remember.
Our holiday cottages in the North York Moors are well-placed to enable you to access the many attractions and activities on offer in the region.
So don't delay, contact our friendly team today and start planning your stay in one of our holiday cottages!
---