Cuba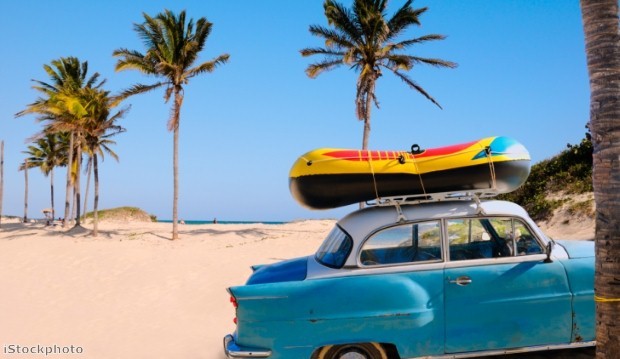 ---
The island of Cuba is the largest in the Caribbean, with an area similar to that of Greece.
The Republic of Cuba – one of the world's last Communist states, created after a revolution led by Fidel Castro in 1959 – also encompasses over 4000 smaller islets and "keys", which are mostly uninhabited.
Christopher Columbus discovered Cuba in 1492 and it was quickly colonised by the Spanish who developed sugar cane plantations using African slave labour. The result now is an 11 million population with a very mixed racial heritage.
A quarter of the main island of Cuba is mountainous, covered with pine and mahogany forests. The rest is largely agricultural, with sugar cane as the main cash crop. Strings of coral reefs and mangrove-covered islands flank the north and south coasts and create a haven for a great variety of wildlife.
The reefs enclose vast areas of shallow "flats" which provide some of the best game fishing to be found anywhere. The Government has given these pristine areas protection as Cuban National Marine Parks, where no commercial fishing is allowed other than for lobster. Flats fish like Tarpon, Permit, Bonefish, Snook, Mutton Snapper, Barracuda, and a variety of Jacks are found in large numbers and fishing pressure is light.
Because of the US embargo, the tourist industry is largely undeveloped. There are some beach resorts catering to foreign tourists on the north and south coasts but apart from these the main tourist income comes from game fishing.
The city of Havana (population 2.2 million) still attracts visitors with its down-at-heel charm exemplified by the many lovingly maintained old classic American cars and by the peeling facades of Spanish colonial buildings and collonades. There are a small number of quality hotels which are still redolent of this era.
Cuba Essential Information:
Capital: Havana
Major cities: Santiago de Cuba and Trinidad de Cuba
Places of interest: Cayo Largo, Cayo Coco and Varadero
Time Zone: GMT -5
Language: Spanish. Learn the basics of Spanish at www.bbc.co.uk
Currency: Cuba uses the Cuban peso (CUC). For up-to-date exchange rates see: www.xe.com/ucc.
International dialling code: +53
British Embassy: visit the website for more information