A guide to the lakes of Lombardy
Thursday, 19 December 2013 12:59 PM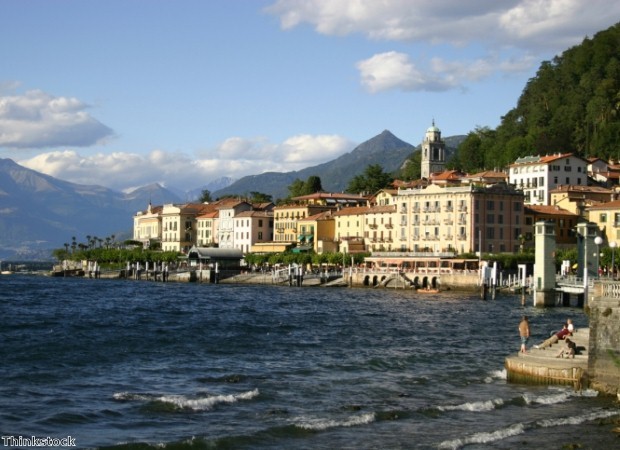 ---
The Italian lakes are some of the most famous beauty spots in the world, and exploring them is something that should be on everyone's bucket list. Below, you can find out more about the lakes themselves, as well as how to make the most of them during your trip.
How best to explore them
Some of Italy's most celebrated and spectacular lakes are in the region of Lombardy. Without doubt, the best and easiest way to explore them is by flying into one of the major city airports and hiring a car.
Car hire from Milan Malpensa airport is probably your best bet, because this famously fashionable city is really close to some of the most important lakes, including Como, Maggiore and Garda – all of which we'll look at in more detail below. Exactly how you explore them is up to you; for instance, you could base yourself in Milan and drive to different lakes each day, or plan a tour which will see you stay at each lake for several nights.
Lake Como
Approximately an hour's drive from Milan is Lake Como, which is also sometimes referred to as Lake Lario. The third largest of the Italian lakes, Como has been a popular holiday destination for centuries – in fact, there are even records of the nobles of Lombardy using it as a holiday resort in the 16th century. Take a peek along the coastline and you'll see it's dotted with grand villas, which indicate its enduring appeal among the wealthy.
As well as simply being a very scenic destination, Lake Como is a great place for anyone who loves the great outdoors – and particularly water sports. If you have some time to spare, make sure you try a few activities – windsurfing, water skiing and canoeing are just a handful of those on offer.
Also don't forget to pop into the small city of Como, where you can visit attractions like the Educational Silk Museum – a great place to learn about the region's textile history.
Lake Maggiore
The second largest lake in Italy, Lake Maggiore, is approximately a 1.5-hour drive from Milan. With a coastline spanning an impressive 150 km, this lake has wonderfully mild weather and has a really varied list of attractions, not to mention stories behind it. Indeed, there are tales of a monster that lurks in the depths of the water – though the locals don't seem too worried!
There are several ways to explore the lakes, such as with a tranquil boat trip, but perhaps one of the best is to take the Lake Maggiore Express. This day-long round trip combines journeys on a narrow-gauge railway and a ferry to take you all around this beautiful body of water.
There are also several islands dotted on Lake Maggiore, including Isola Bella, Isola Madre and Isola di Brissago. Isola Bella is particularly worth visiting, being home to a charming Baroque palace and absolutely magnificent gardens.
Lake Garda
Also an hour and a half's drive from Milan is Lake Garda, the largest of the Italian lakes. While its sheer beauty and varied attractions (which include stunning gardens and theme parks like Gardaland Amusement Park) mean it's well worth spending more than a single day here, no matter how much time you can spare you should try to catch the sunrise or sunset over the lake. Not only will you get beautiful views, but you'll also be able to experience the lake at its most tranquil.
Another highlight of Lake Garda is the Lemon Gardens. The 'castle lemon house' in Limone del Garda is one of the region's most famous attractions, and it's said that the first lemon house was built here back in the 1600s.
It's worth remembering there are also several excellent museums dotted around Lake Garda's shores, including the Wine Museum – a must-visit for any wine lovers.