Top 5 activities to do with kids in London
Monday, 3 October 2011 3:41 PM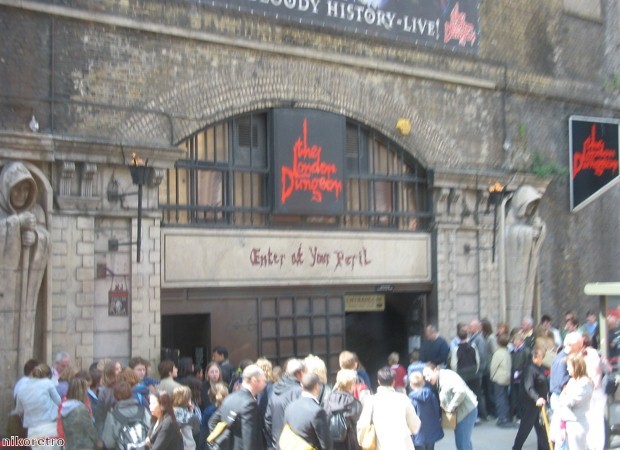 ---
If you're planning a family holiday in London, you'll undoubtedly want to discover the top things for kids to do. Fortunately, the capital is home to a dizzying array of delightful attractions to capture your youngsters' imaginations – and to make sure they don't get restless during your break.
Plenty of these are just as enjoyable for adults, so the whole family can look forward to an exciting, memorable holiday. Before you get carried away with planning things to do, look through the various London hotels on offer to decide which suits you.
There are lots of great hotels in central London, which have the added benefit of allowing you to stay close to some of the city's best-loved attractions.
And if you are eager to stick to a budget, you will be pleased to hear there are plenty of cheap hotels in London to choose from too.
Among the top attractions to take your little ones to is London Zoo. Home to an incredible variety of fascinating animals, it provides an excellent day out for the whole family. Here you can spot creatures from all over the world, including giraffes, Galapagos tortoises and Komodo dragons, and you can even visit the aquarium!
Youngsters may also be keen to see cute penguins tucking into their daily meals, with feedings taking place at intervals throughout the day. Alternatively, you could all head off to Animal Adventure, where children can meet creatures such as donkeys and llamas.
Another great place to visit is Madame Tussaud's – London's famous waxwork museum. Here you can see life-size models of all your favourite celebrities from the realm of cinema, music and even the monarchy. Take some snaps with you posing next to these well-known figures!
Plus, little daredevils may be eager to enter the Chamber of Horrors, which is filled with scarier waxworks depicting London's darker past.
And if that kind of thing sparks the imagination of your children, the London Dungeon may be another excellent attraction to add to your itinerary. Inside, you and your little ones can discover some 1,000 years of London's most gruesome past, with shows and rides to make the experience all the more thrilling.
Board a boat and sail under Traitor's Gate for a harrowing ride through the water, or be sentenced to death and experience the sudden drop of the hangman's noose on Extremis. Bear in mind that the latter ride requires participants to be 1.2 metres tall, so it isn't suitable for particularly young children.
If your youngsters are bursting with energy and love nothing more than running around, why not take them to one of London's numerous royal parks? Regent's Park, for example, spans a vast 410 acres – so your children will have ample space to burn off some energy!
There are multiple playgrounds, a fun boating lake and even a wildlife garden, all of which are ideal for families.
Before you start thinking of heading for home, make sure you don't miss out on a trip to Hamleys. This famous toy shop first opened its doors 250 years ago, and now spans multiple floors packed with teddy bears, dolls, games and gadgets to suit children of all ages.
So, your kids are bound to love exploring the countless delights to be seen here – and this could be the perfect place to buy them a little memento of their London adventure.