As we draw closer to winter and Christmas, our attention simply has to lean towards winter-themed holidays.
Ski holidays are actually way more accessible than you might think, there are many options in Europe, after all.
Long-haul flight? No, thanks! We'll take the Eurostar please…
For those of us that don't have an annual ski holiday, perhaps keen travellers, looking to dip our toes in the water (or should we say….snow), the idea of a Winter ski holiday is pretty exciting.
But when we're more concerned about whether we can stay standing up on our hired skis than how traditional a resort is, it's safe to say we're happy to opt for a practical resort over a stunning one.
And you can't much more practical than France (not that France isn't beautiful….it, most definitely, is).
In fact, France as a destination is so practical, some of us Brits can get to France quicker than we can get home from work on a Friday afternoon…
So where are the most practical ski resorts for a ski holiday in France?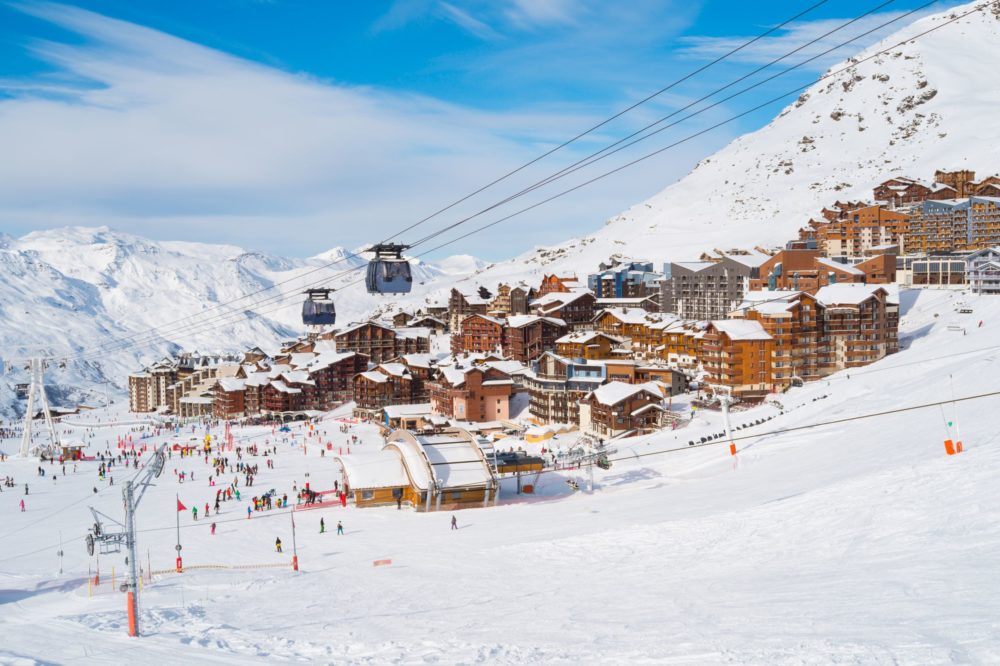 The resorts where we can travel to easily and simply slide into our ski boots and get on the slopes. Here are 5 practical ski resorts in France REVEALED:
Val Thorens
Located just 90 minutes from Chambery airport, Val Thorens is fairly easy to get to. If you're struggling to get a flight to Chambery, you can also fly into Geneva which is just two and a half hours away.
Moutiers train station is also just 45 minutes away and has a direct shuttle bus to Val Thorens.
And when you get there, you'll have skiing on your doorstep for your entire holiday. A purpose-built resort with good snow cover, Val Thorens offers pretty much everything you need for a top ski holiday.
Tignes
Tignes is a large, purpose-built ski resort, perfect for confident beginners, intermediate and expert skier.
It is complete with a leisure complex too for optimal activity- on and off the slopes.
Val D'Isere
Val d'Isere is naturally linked with Tignes (no need for long boring lifts between the two resorts!) and is also 2 hours from Chambery airport. It is about 40 minutes from Bourg-St-Maurice train station.
An incredibly busy and popular resort, many Brits holiday here each year.
Alpe D'Huez
Alpe D'Huez is conveniently located close to Grenoble railway station and airport (about 90 minutes away).
It is a snow-sure resort, suitable for beginners through to experts to get their fix.
Les Menuires
Les Menuires has often been described as underrated. Located ideally near Les Trois Vallees, there couldn't be much more practicality to a resort for top-dollar skiing.
Intermediates will be in their element here, while experts and beginners won't be disappointed either.
90 minutes from Chambery airport and 2 hours from Lyon, Les Menuires is not too difficult to get to by plane.
Likewise, it is only 40 minutes from Moutiers train station.
Can we go now please?