Yacht charter holidays in the UK
The beauty of taking a yacht charter holiday is that you really don't need to go far in order to find a suitable location.
As an island, the UK has hundreds of miles of coastline just waiting to be explored and one of the best ways to do this is by boat.
Here at Sunsail, we have been helping people find their perfect yacht charter breaks for more than 30 years, so you can rest assured that we know what we're doing when it comes to choosing destinations for sailing trips.
Although there is plenty to see abroad, you could be surprised by the beauty of the UK's south coast and you're sure to enjoy a voyage of discovery if you choose a yacht charter here.
Where can I go on a UK yacht charter?
The south coast is undeniably one of the best places in the country if you want to go sailing – and if you are keen on taking a yacht charter in the United Kingdom then you should start your search here.
In fact, the sailing events for the 2012 Olympic Games are set to be held in the waters off of Portland and Weymouth in Dorset, so you can be sure that world-class yachting conditions await on the south coast. Sunsail's base is in Portsmouth on the Solent, a location with a long maritime history and one that you are sure to enjoy learning more about.
Taking a yacht charter on the Solent will allow you to explore a picturesque stretch of the British coastline, with conditions suitable for both new sailors and more experienced hands.
The Isle of Wight is close by – home to the Cowes Week Regatta, it is an ideal place to visit on your yacht charter holidays.
You can moor up in quaint seaside towns, bustling marinas or old ports to enjoy the relaxed atmosphere. With good food and some great pubs dotted along the coast, you're bound to love a sailing holiday here.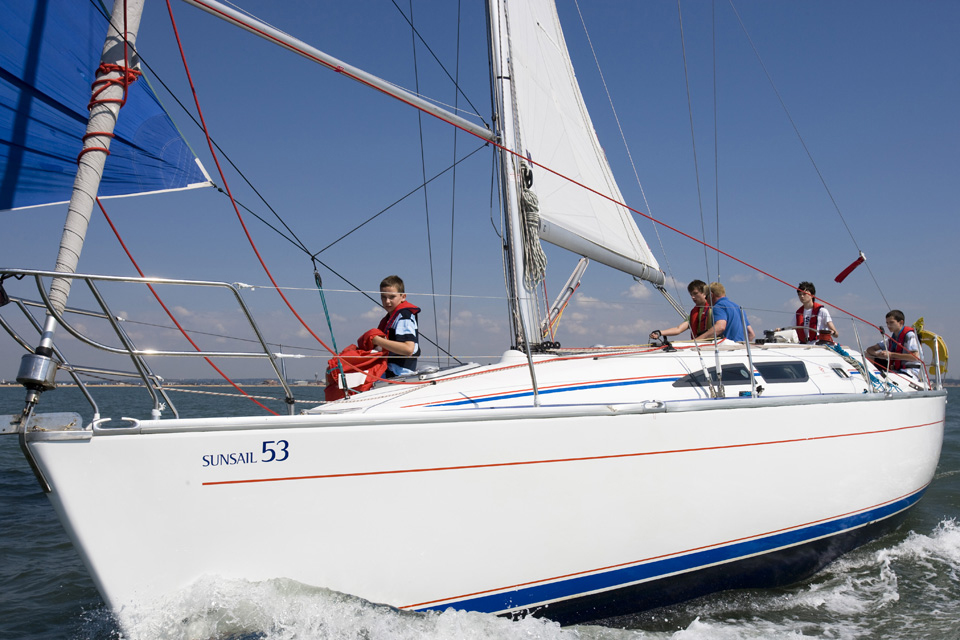 If you want to get off your yacht to stretch your legs then you will find that the coast path both on the mainland and the Isle of Wight will provide you with an opportunity to see some beautiful scenery from a different perspective.
There are also many historic sites dotted along the British coastline so make sure you drop anchor and take the time to explore any that take your fancy – Lymington is a particular favourite with its Roman baths and Georgian and Victorian architecture, as well as its history as a smugglers' port.
You should also be sure to keep your eyes open for wildlife, with numerous seabirds found nesting on the cliffs.
Meanwhile, you may be lucky enough to spot a seal, some dolphins or porpoises as you cruise along through the waves.
The added advantage of opting for yacht charters on the Solent is that the destination is close to home, making transport easy and removing any additional costs such as flights from the price of your holiday.
Book UK yacht charters with Sunsail
Here at Sunsail, we have been arranging yachting holidays for people since 1974 and we pride ourselves on offering trips that are not only great value but also a lot of fun.
All of our yachts are kept to the highest standards and you will find that each is equipped with everything you need for your break. Bed linen, towels and snorkelling gear are all included on your boat, as well as a dinghy tender to ensure that you can always pop ashore whenever you wish.
You will also find that you meet likeminded people as you sail along the south coast, many of whom are more than happy to offer advice or swap tales of the high seas when you spend an evening in port.
If you are new to sailing then we will be more than happy to teach you the ropes. Our UK sailing school will be able to give you all the necessary information and tuition you need before you set out on your yachting adventure.
So, whether you want to try a new challenge on your holiday or are keen to get back on the water, come to Sunsail and we will find you the perfect sailing break in the UK.
---