Why a cottage in Cornwall is great for group holidays
Friday, 6 January 2012 10:07 AM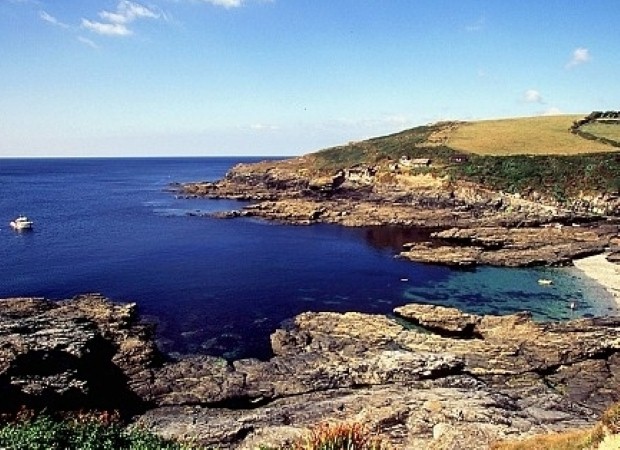 ---
When it comes to group breaks in the UK, there is nowhere quite like Cornwall. With so many amazing attractions and activities, the county is bound to offer something for all the members of your party and, by staying in a holiday home, you'll be well-placed to make the most of your time away.
Cornwall is one of the country's most popular destinations for domestic holidaymakers and, when you consider it has more than 300 beaches and more coastline than any other county, it is perhaps no surprise that many people come here every year to relax and have fun.
Whatever the needs of your group – whether you're travelling with friends, family or a combination of the two – you can be confident of finding suitable accommodation, as there are numerous large holiday homes in Cornwall.
One destination that can certainly make for a memorable group holiday is St Ives. Situated in western Cornwall, the coastal town is well-known for its thriving artistic community, so if you're looking to take in some culture over the course of your break, this is the perfect place to do so.
Why not book a tour of the Leach Pottery so you and your fellow travellers can find out more about the creative discipline? Founded in 1920, this is commonly regarded as the most famous and influential pottery studio in the world.
Booking St Ives holiday cottages will also give your group the chance to relax on beautiful beaches. Porthgwidden and Porthmeor are just two of the pristine stretches of sand the town is home to and, after a few hours of sunbathing, you may want to go for a dip in the crystal-clear waters. Alternatively, why not book a group surfing lesson?
From the town you can go on a boat trip to the nearby Seal Island, where you'll be able to see Atlantic grey seals in their natural habitat. As your group makes it way to the island, keep a watchful eye on the water as you may be able to catch a glimpse of dolphins and basking sharks.
You'll also find Newquay to be a great place for a group getaway. Considered the UK's surfing capital, here you and your friends can receive tuition in the water sport by expert instructors.
However, there are many other activities and sports for those staying in cottages in Newquay to try, including kayaking, coasteering and mountain biking. If you're keen to have a go at kitesurfing make sure you head to Watergate Bay, as you can take lessons by British Kitesurfing Association-approved schools.
Newquay is also known for its bustling nightlife, so after a busy day spent doing exciting activities and seeing amazing attractions your group will be able to enjoy a few drinks in one of the many bars and clubs.
Falmouth, meanwhile, can certainly make for a luxurious group holiday. Not only will you find a wealth of fantastic accommodation here, but as there is also a range of great attractions and activities, everything you need to enjoy a wonderful cottage break will be close by.
One place you should definitely visit is Pendennis Castle. Originally built to serve as a coastal stronghold for Henry VIII, the fortress was later used as a military command centre in the second world war.
Be sure to take a trip to the Trebah gardens as it offers the chance to see a wide variety of flora, including Australian tree ferns, rhododendrons and ginger lilies, before relaxing at a spa and visiting one of the many award-winning restaurants.
Wherever in the county you go, booking a holiday cottage in Cornwall will enable you to see wonderful attractions and partake in amazing activities, while staying in luxurious accommodation that provides all the amenities you could possibly require.