The modern traveller is becoming increasingly accustomed to the convenience and ease of self-check-in. This technology has revolutionized the way travellers experience the process of checking into an accommodation. With many hotels, B&Bs and private rentals now providing this option, it is important to understand how self check-in has transformed the traditional travelling experience.
This article will explore the various ways in which self check-in has revolutionized the journey for travellers, from start to finish. Finally, it will provide an analysis of how it is likely to continue to shape the way people travel in years to come.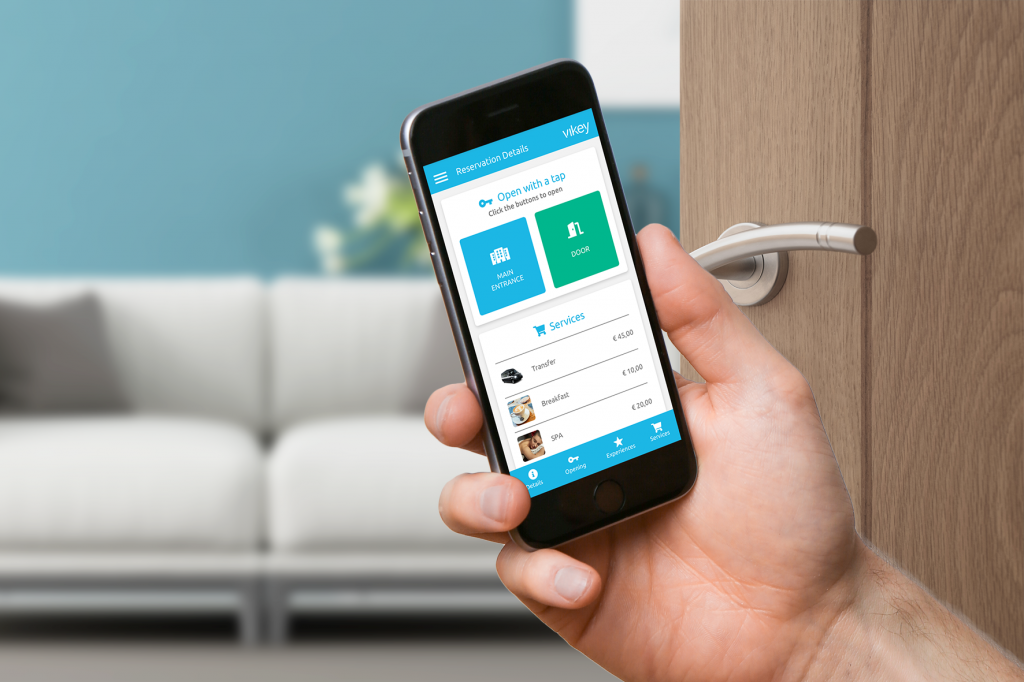 What Is Self Check-In?
Self check-in in the accommodation industry is like a breath of fresh air for travellers. It has revolutionized the way people book and check into hotels. Visitors can bypass the reception desk and go directly to their room.
The convenience of technology can be attributed to its features such as automated kiosks and digital key cards which allow guests to access their rooms without waiting in line or interacting with hotel staff. This can save time and energy, making the entire experience more efficient. Additionally, in a world where contactless services are increasingly preferred due to COVID-19, self check-in provides an excellent solution for travellers who are wary about human contact.
Travellers no longer have to worry about long queues at reception desks or miss out on their desired rooms; they can easily use the automated systems to choose their preferred room type and obtain their digital key card quickly. The added bonus of this process is that it also allows guests to explore the hotel's amenities before actually going through with their stay, allowing them to get a better understanding of what they are paying for. Ultimately, the technology is an effective way for travellers to enjoy a smoother transition into their hotel experience with minimal stress and effort
How Does Self Check-In Work?
It is an increasingly popular option for people looking for a more efficient and convenient way to check into their hotel or other accommodation. There are multiple ways that the accommodation industry has integrated self check-in systems into their services, allowing guests to access their rooms faster and with fewer complications.
Technology such as QR codes, mobile apps, keyless entry systems and express check-in desks have all contributed to making self check-in easier than ever. For example, many hotels now allow guests to scan a QR code on arrival which will grant them access to their room. Keyless entry systems enable guests to use their own personal devices, such as smartphones or tablets, to unlock the door of their room. Additionally, express check-in desks enable guests to quickly collect keys without having to wait in line.
It has made it easier to gain access to their accommodation without having to wait in queues or deal with paperwork. It also reduces the need for manual labour from staff members at the front desk; instead, they can focus on providing a better customer experience for each guest by addressing any questions or concerns they may have. This system not only helps save time but also improves the overall travel experience for those who choose this option when booking accommodation.
The Impact Of Self Check-In On The Accommodation Industry
The impact of self check-in on the accommodation industry is undeniable. This trend has revolutionized the way customers interact with and experience hospitality providers, from hotels to bed and breakfasts. For example, the Marriott chain of hotels was amongst the first to introduce a self check-in kiosk system in their locations across North America. This allowed customers to bypass long lines and tedious paperwork by simply inserting their membership card into the kiosk and verifying their identity with a pin number.
The effects of this technology have been far-reaching. It has become an increasingly attractive option for guests, who appreciate both the convenience and privacy it provides. Furthermore, these systems can be tailored to individual customer preferences, allowing them to choose which services they want upon arrival while also helping staff to more efficiently manage bookings. As a result, many accommodation providers have seen an increase in customer satisfaction ratings as well as a decrease in wait times at reception desks.
By doing away with long lines and tedious paperwork, self check-in has drastically improved the customer experience. Guests can now quickly access their room keys, which allows them to move around at their own pace. Moreover, customers can instantly access hotel amenities such as restaurants and spas without waiting for staff assistance. This makes for a seamless and stress-free travel experience.
In addition, self check-in has enabled hotels, B&Bs and other accommodation to increase efficiency throughout the property. Automated systems can help streamline processes such as booking and payments while reducing labour costs in the long run. They also benefit from improved data collection capabilities as they are able to better monitor guest occupancy levels and tailor services accordingly.
Companies such as Vikey provide the technology for self-check-in which allows you to remotely open, through an app on a smartphone, the front door of facilities as far as the door of the room or apartment booked. The vikey self check in service manages all aspects of check-in and check-out, including the selling of extra services and experiences offered by the host.
Along with improved efficiency and enhanced customer experience, self check-in systems offer additional benefits for hoteliers such as increased security measures that help protect guest information as well as reduced costs associated with manual labour or paper processing fees. Ultimately, it is clear that this technology has had a positive effect on how people book accommodation around the world – providing both hotel operators and patrons alike with cost savings, increased convenience, improved security and greater customer satisfaction.
Future Of Self Check-In
The idea of self check-in is becoming a revolution in the travel industry, much like a flint sparking a fire. It has become an integral part of the travelling experience, providing flexibility and convenience to visitors. In the future, it is expected to become even more automated and streamlined.
Self check-in technology has already drastically changed how people interact with hotels and other services while travelling. The process of checking in can now be done remotely via mobile phone or computer before arriving at the destination. This eliminates long lines and waiting times that are usually associated with checking in for hotels. Additionally, once checked in, the traveller can easily access their hotel room key without having to go through any additional security checks.
Self check-in has already had a lasting impact on how people navigate their travels today and its potential in terms of streamlining processes looks promising for both companies as well as customers alike. With continued innovation and adoption of new technologies this revolution will continue to expand into new realms making travel smoother than ever before
Conclusion
Self check-in has revolutionized the travelling experience in more ways than one. It is a great way to make travel easier and faster, as it eliminates the time-consuming process of waiting in line to check-in at the desk. Not only that, but it also helps reduce costs for accommodation providers, allowing them to pass on some of these savings to their guests.
Despite all of its advantages, there are still people who are sceptical about its technology. They worry that it will cause more problems and lead to greater security risks. However, this is far from true. Their systems have been proven to be secure and reliable; plus they offer travellers additional features such as providing maps and directions to their room or offering amenities upon arrival.
Self check-in is here to stay – and for good reason! It offers several benefits for both travellers and accommodation providers alike, making it an invaluable asset for any business that wants to remain competitive in the industry.