Treat yourself on a break in Venice
Tuesday, 30 October 2012 8:31 AM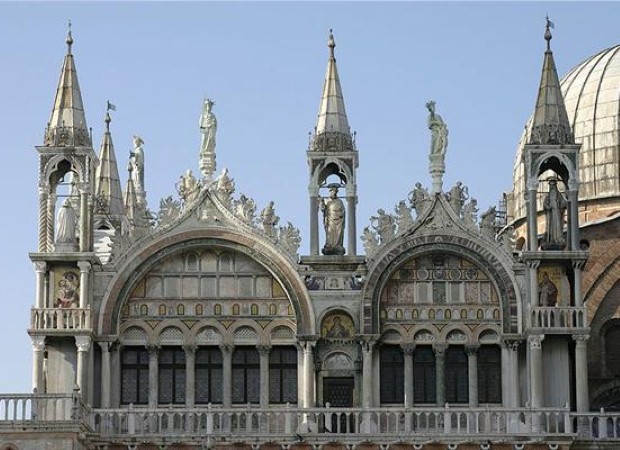 ---
Italy is the perfect destination for a luxurious getaway – and Venice has to be one of the top spots in the country for this type of holiday. Read our guide for the lowdown on where to go and what to do to truly spoil yourself on a visit here.
Glide along the canals
This is a fairly obvious activity, but a must-do, whether it's by stopping in Venice on an Italian boating holiday or booking a romantic gondola ride for an hour or two. If you're in the former situation, you will have the freedom to go pretty much anywhere you like on Venice's canal network, while the latter usually sees passengers follow a set route.
Either way, you'll be in a prime position to truly appreciate the city's magnificent architecture. Look out for buildings in the Venetian Gothic style, which was most popular during the 14th and 15th centuries – the Doge's Palace is an excellent example. The churches of Santa Maria Gloriosa dei Frari and Santi Giovanni e Paolo are also well worth checking out.
You can also see some distinct Asian and oriental influences in some of Venice's structures, a by-product of the city's early links with the Byzantine Empire. The Basilica of San Marco is an obvious example, but the aforementioned Doge's Palace also bears more than a little resemblance to Istanbul's famed Blue Mosque.
Indulge in some fine dining
Italian cuisine is so rich and varied in each area that it's unlikely you'll have the same dining experience in Venice as you would anywhere else in the country. The city and surrounding region is home to some world-class restaurants you simply must try if you have any kind of appreciation for fine food, although it can be difficult for newcomers to distinguish between these and the tourist-friendly eateries that tend to overcharge.
For an authentic introduction to Venetian cuisine, make your way to Ca' D'Oro, also known as Alla Vedova. This is a prime example of the bacari restaurants that are common in Venice and offer a uniquely local take on Spanish tapas. Housed in a historic building, Ca' D'Oro prides itself on its delicious little plates of everything from pork rissoles to seafood-based pasta dishes, all washed down with excellent red and white wines.
If you want to really push the boat out, head to Gran Caffe Quadri, which used to be a favourite haunt of Marcel Proust. The cafe itself is perfect for an elegant lunch, but it's the upstairs Ristorante Quadri where you should go for a special evening experience. The Michelin-starred restaurant has a menu that's heavy on seafood, but everything is cooked to a wonderfully high standard. Sample dishes include a cappuccino of baby Venetian shrimp and curried clams, as well as pan-seared squab with bitter radicchio giblet, chilli pepper and sour cherry toast.
Tee off
There's something appealing about indulging in a round of golf or two in Venice's unique island setting. Head to the southern part of the Venice Lido by boat and you'll have the chance to tee off in a beautiful tree-filled parkland setting at the Circolo Golf Venezia club, although – perhaps surprisingly – there aren't that many sea views to enjoy here!
However, the course does have a few notable features that keen golfers will appreciate. One of these is the ninth hole, which takes the form of a blind par 3 constructed around an 18th-century fortification and a water obstacle that can be tricky to navigate.
If you're eager to try some of the other golf courses in the region, travel further south along the coast from Venice to the Albarella Golf Club near Rosolina. This is the place to go for those ocean views – all 18 holes are located along a sea links route measuring more than 6 km long. Keep an eye out for grazing fallow deer and the odd pheasant as you make your way across the course.
View fine art
Like Italy's other cultural centres, Venice is a haven for art aficionados who want to see as many great works as possible. The Gallerie dell'Accademia is home to a number of pieces from some of Europe's greats, including Titian and Giorgione, and regularly holds exhibitions focusing on the output of specific artists – previous events in this vein have examined the work of Leonardo da Vinci and Lorenzo Lotto.
The Palazzo Grassi along with its sister institution Punta della Dogana is the place to go to learn all about both historic and contemporary Venetian and Italian art. Many of the items on permanent display here are from the Francois Pinault Collection, one of the world's largest collections of contemporary art.
Don't forget to head to the island of Murano to see Venice's traditional glassmakers in action, too. The showrooms and galleries here hold some of the more exquisite glass products that have been made to date, with many for sale should you want a unique souvenir to take home.