School's out for summer: Five family holiday favourites
Monday, 16 July 2012 10:18 AM
The last week of July marks the beginning of the summer holidays in the UK and the annual rush to the airport is set to begin.
The persistent rain we're experiencing seems to be threatening any chance of a domestic holiday, urging families to escape to warmer climes, with lowcostholidays.com reporting a yearly increase of 103 per cent on family holiday related searches in June this year.
Just in time for the school holidays, here's what is new in five of the UK's favourite destinations for family holidays.
Traditional sun and sea in Majorca
Majorca remains a favourite for UK families, with over nine million visitors enjoying the island's universal appeal in 2011. The biggest of the Balearic Islands is home to 554km of exotic coastline, understated natural beauty and a mix of modern attractions that keep families returning year after year. Known as the birthplace of the package holiday, Majorca offers families traditional fun in the sun, but is also beginning to offer more diverse holidays, ideal for adventure seeking families. Active breaks in the rural Tramuntana Mountains are amongst the new trends on the island.
New for 2012: Majorca is set to be the first destination in Europe to enjoy artificial surfing. Two flow barrel machines are being installed in the beach resort of Calvia, making Majorca a new hotspot for novices and surf enthusiasts.
Thrill-seeking in Florida
Florida reigns supreme as the go-to destination for fun-seeking families. With guaranteed hot weather and the biggest and best attractions, it is a playground for young children, teenagers and parents alike. Thrill-seekers are catered for with an incredible selection of theme parks, whilst younger children remain enchanted with the magic of the Disney theme parks. Parents are not left out either; Florida is home to some of the world's most loved golf courses and a fantastic selection of shopping outlets.
New for 2012: SeaWorld in Orlando is creating a new Freshwater Oasis for visitors to enjoy in 2012. The new attraction allows visitors swim alongside Asian otters, and enjoy a 3D Turtle Trek experience.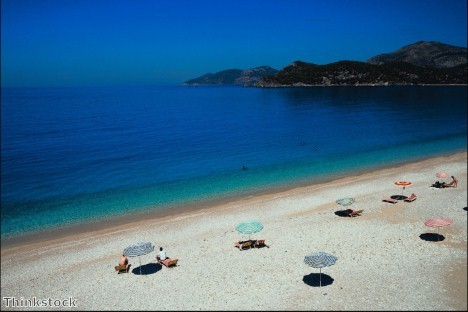 Beach lovers in Turkey
Turkey strikes a great balance between culture and relaxation, with the eastern Mediterranean country a favourite destination for beach-loving families. Surrounded by four different oceans, Turkey's beaches are some of Europe's most diverse and loved stretches of sand. The country is home to an incredible 352 blue flag beaches, detailing the incredible natural beauty of the Turkish coastline. OluDeniz is one of Turkey's most celebrated beaches and was recently voted Europe's top beach. The resort is also renowned as a centre of excellence for paragliding.
New for 2012: Adaland Water Park has recently been renovated, adding the exciting water coaster ride to its already impressive list of attractions which include a dolphin park and sea park.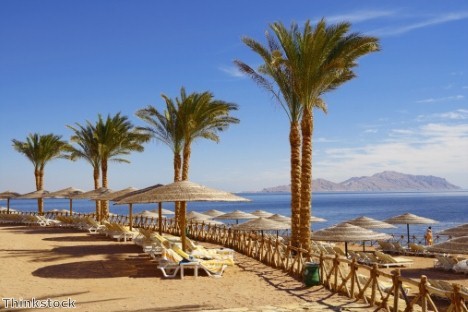 Red Sea adventures in Egypt
Competing with Turkey as a resort for relaxing beach breaks, Egypt has grown to be one of the UK's favourite family holiday destinations. Beach resorts such as Sharm El Sheikh on the Sinai have been largely unaffected by events elsewhere in the country, with families still attracted by Egypt's year-round sunshine and selection of luxury hotels. The resort's now world-renowned diving is also a highlight. The 1950s saw famous diving pioneer Hans Has 'discover' diving in Sharm El Sheikh, paving the way for today's facilities, which include snorkelling, diving and even specially designed children's diving excursions.
New for 2012: Soho Square in Sharm El Sheikh is home to an ice rink, a bowling alley and numerous other great family attractions (not to mention the shopping). Every year they tip the cheesy entertainment scales, with acts such as former Eurovision stars Ruslana, and the likes of Peter Andre – if you're in need of a good laugh, check their website's listing pages.
Terrific trips in Tenerife
Tenerife is an island of diversity, making a favourite with families seeking culture, excitement or relaxation. Day trips are a great way to explore all that the island has to offer and include trekking up a volcano, boat trips to watch whales and dolphins, Thai themed water parks and enough hotels with children's pools and activity clubs to suit even the fussiest of families. The weather on The Island of Eternal Spring is warm year round and doesn't get too hot in the summer, averaging around 26C in August, meaning little ones won't be uncomfortable.
New for 2012: 15 of Tenerife's beaches have been awarded the coveted Blue Flag awards for 2012. Parents can rest easy knowing that the beaches here are clean, the waters are safe and you will never be short of ice cream shops or places to buy buckets and spades.
Follow us @travelbite