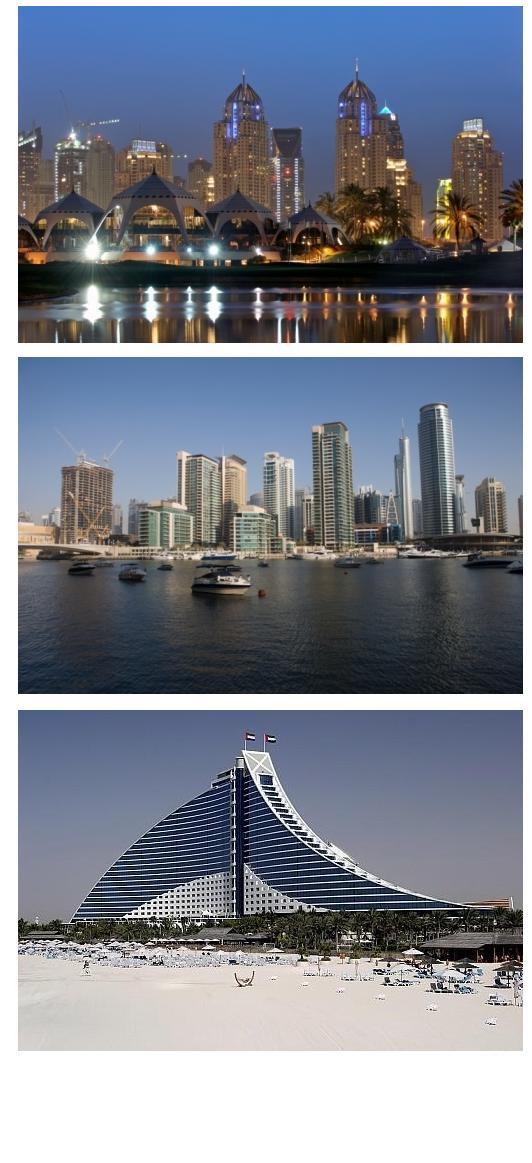 The United Arab Emirates has enjoyed growing popularity as a holiday destination in recent years and you can now see exactly why while enjoying a luxurious trip on a cruise liner.
Dubai is one of the newest additions to MSC Cruises' list of cruise destinations, presenting you with the opportunity to see the emirate where the traditions of Arab society thrive alongside the most extravagant western influences.
By choosing to see Dubai from a cruise liner you can be assured you will enjoy fine dining, luxurious accommodation and a programme of entertainment every night, as well as the attractions of the emirate.
What is there to see on a Dubai cruise?
Taking a Dubai cruise will allow you to see some of the most breathtaking modern architecture anywhere in the world.
The skyline is dominated by towering skyscrapers, including the world's tallest building, the Burj Khalifa. The structure has more than 200 storeys, is 828m high and cost around £1 billion to build.
Dubai is not all about skyscrapers and you will not have to look too hard to find places where the local traditions thrive.
The city's souks are an ideal place to pick up some souvenirs, although you will have to haggle with the traders if you want to secure a bargain.
You will also find a host of top-quality jewellers in Dubai, which has a reputation as one of the world's leading gold centres.
There is plenty to do in the desert surrounding the ultramodern city – why not be a little adventurous and take a 4×4 ride or camel trek through the dunes?
If you are interested in visiting some more of the Gulf states you can choose a Dubai cruise with an itinerary including calls at the emirates of Abu Dhabi and Al Fujairah, as well as Bahrain and the capital of the Sultanate of Oman, Muscat.
Why book Dubai cruises with MSC Cruises?
We understand that where you visit is not the only factor in whether or not you enjoy your cruise, so we will ensure you receive the highest levels of service during your time on board our ships.
You can expect to relax in comfortable and well-equipped cabins, while our chefs will serve up some fine dining and you will be presented with a selection of leisure and entertainment options to help you make the most of every minute of your holiday.
---