Sunday, 11 November 2012 11:05 AM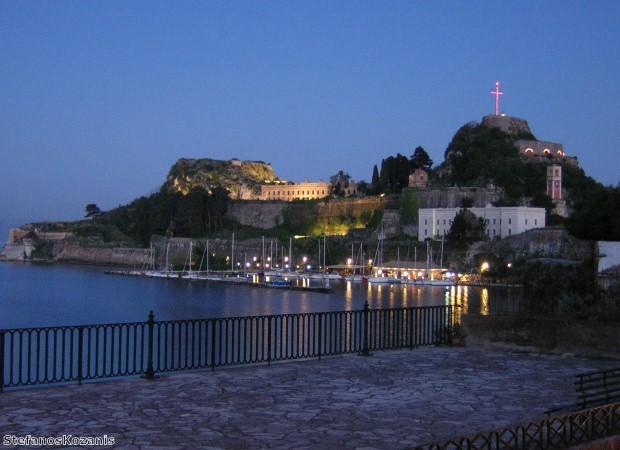 ---
There are many Greek islands that are ideal for visiting on a villa holiday, but Corfu really stands out from the crowd – especially if you don't want to spend too much money on your getaway. Here are just a few of the reasons why it's a top destination.
The beaches
If you are hoping to keep the cost of your villa getaway relatively low, there's nothing like hitting the beach for a cheap and fun day out. As Corfu's an island, it boasts more than 50 stretches of sand, so no matter where you stay you should never be too far from the sea.
Among the most famous bays on the island is Paleokastritsa, which is located to the north-west of Corfu Town. The beautiful sweep of sand here is fringed by a village of the same name, where you'll find numerous bars, restaurants and taverns in case you're in need of refreshment.
The history
Corfu is one of the few parts of Greece that was never conquered by the Ottoman empire; instead, the Venetians, Brits and French fought over this picturesque island. Nowhere is this mixture of cultures more evident than in Corfu Town, where you'll see Renaissance, Baroque and Classical buildings all standing side by side. Cobbled streets, narrow alleys and vaulted passages characterise the old part of the city.
Make sure you pay a visit to some of its most important monuments, such as the 15th century Old Fortress, the Saint Michael and George Palace and the striking cathedral that is dedicated to Corfu's patron saint – St Spyridon.
The charming villages
It isn't only in Corfu Town that you can learn about the heritage of Corfu, as the island is dotted with delightful fishing villages where you will experience the laidback pace of village life. Kasiopi, which boasts a Roman fortress on its headland, is just one such place you could visit.
It's well-known for its excellent seafood restaurants and taverns that can be found along the seafront. Meanwhile, if you're feeling active you can try a variety of water sports, including sailing, thanks to the facilities dotted along some of the nearby beaches.
The food
Much of the food available in Corfu is similar to what you'd expect elsewhere in Greece – plenty of meat dishes like souvlaki (kebabs) and stifado (a meat stew), seafood, including prawns and locally-caught fish, and lots of vegetables and olive oil.
If you're on a tight budget, buy your own ingredients and whip up a storm in the kitchen of your villa, thereby ensuring your holiday isn't made too expensive by eating out all the time.
If you do decide to grab a snack while you're out, a mezze is an excellent choice, especially for a group as they're great for sharing. These meals consist of many small components – like fresh vegetables, feta cheese, olives and a range of dips – allowing you to sample numerous Greek flavours all in one place.

The nearby islands
The wonderful thing about booking a cheap holiday in a villa in Corfu is that you're not restricted to just one island during your break, as there are several more within easy reach.
This means you can hop in a boat and explore some of the smaller isles that lie close to Corfu. Paxi is definitely worth a visit, as it's home to numerous beaches, approximately 40 sea caves and vast olive groves if you head inland.
Antipaxoi is another isle you can travel to from Corfu, where you'll find some truly stunning stretches of sand, as well as a thriving wine-making industry.