Gap break volunteering in Australia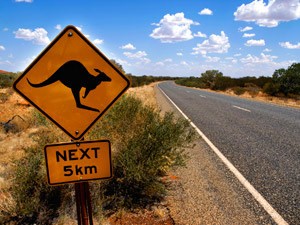 Australia has long been a popular destination for gap break travellers, but did you know that you can combine your time in this exciting country with some volunteer work?
It might not be a particularly poor nation, but Australia is home to some important natural features that need to be carefully preserved by willing workers.
Become a volunteer in Australia with i-to-i and you can help look after the country's diverse ecosystem – which ranges from parks and rainforests to wetlands and the outback – while also getting the chance to explore the nation for yourself.
All about volunteering in Australia
Australia's varied natural landscape is one of the main reasons why so many travellers choose to visit the destination.
As well as the famous outback, there are old rainforests, expansive wetlands, stunning beaches and various national parks to explore around the country.
Parts of this ecosystem are particularly fragile and require extra care from volunteers to ensure they live on for future generations to enjoy – something that is especially important when you realise that around 70 per cent of Australia's vegetation has been lost in the last two centuries, with 23 per cent of mammals either extinct or endangered partly due to this.
This is where you can help – book on to a nature conservation trip with i-to-i and you'll have the chance to assist efforts to preserve forests and other elements of the landscape by planting trees, maintaining trails and paths, protecting native vegetation, regenerating animal habitats, and conducting wildlife surveys, among other manual duties.
You can take your pick of destinations to work from, with the extensive list of starting points including the likes of Sydney, Perth, Bendigo, Adelaide, Brisbane, Melbourne, Hobart and Geelong.
One of the best things about spending your gap break in Australia in this way is the fact that you can travel around the state as part of your work.
So you could spend two weeks undertaking conservation duties in the vicinity of Melbourne before travelling around Victoria to Geelong or Bendigo, for example. You could even take some time off between projects to explore other parts of the country.
This isn't the only free time you will have, though – generally, you will work full-time Monday to Friday, leaving your evenings and weekends open for all kinds of excursions and activities.
Just think of all the new people you will meet as you work and travel around Australia – all the while helping to protect the country's vulnerable environment.
Choose i-to-i for volunteer travel in Australia
If you're interested in helping to conserve Australia's ecosystem while taking advantage of the opportunity to see some of the country's best sights, get in touch with i-to-i today.
We have a host of options to choose from when it comes to specific destinations and the type of work you'll do – and you will receive plenty of expert guidance when deciding on the volunteering package for you.
Become a volunteer abroad with us and we'll include accommodation, orientation and round-the-clock emergency support in the price you pay.
Our well-travelled team of experts can give you all the advice you might need both before and during your trip, and you can have the peace of mind of knowing that our tours are protected under the ATOL and ABTA schemes.
We're also part of the Year Out Group and the Foreign & Commonwealth Office's Know Before You Go initiative, so you can be sure that you're choosing a leading, knowledgeable gap travel company.
To find out more about our volunteering opportunities in Australia, just pick up the phone and call 0113 205 4620 or visit the i-to-i website to request a brochure or callback.

---