What to see and do in Cape Cod
Wednesday, 11 April 2012 4:34 PM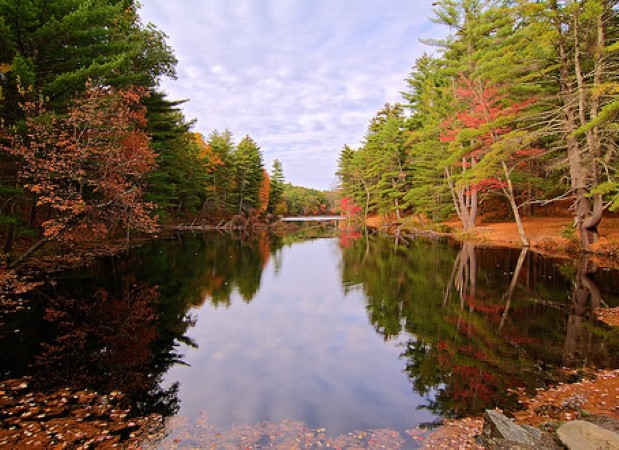 ---
New England is an amazing place for a fly drive holiday, boasting so much to see and do, while still being compact enough to be easy to explore. If you're planning this kind of break, make sure you include the charming Cape Cod in your itinerary. This is the easternmost portion of Massachusetts, stretching out into the Atlantic Ocean and offering around 250 miles of gorgeous shoreline. Read our guide to the top things to see and do in Cape Cod to find out more.
Cape Cod National Seashore
A gorgeous destination, Cape Cod is renowned for its quaint towns, pretty fishing villages and beautiful landscapes. However, it is perhaps best known for its fantastic coast, which stretches on for mile after mile. Cape Cod National Seashore is a particularly scenic section of the Outer Cape, extending approximately 40 miles from Provincetown to Eastham. If you're on a New England fly drive holiday, visiting here should be at the top of your to-do list.
Walking and cycling
Of course, New England is famous for its lovely landscapes and scenic walks, and Cape Cod is no exception. Indeed, it's here that you'll find some of the state's most spectacular routes. If you're a keen cyclist, there's one particular path you mustn't miss – the Cape Cod Rail Trail.
As you have probably guessed from its name, this runs along an old railway line, starting out from Dennis and continuing through Nickerson State Park and the national seashore, before finishing in South Wellfleet. Widely considered one of New England's best cycling routes, it never disappoints. Plus, it's a great way to bid a brief farewell to your car or motorhome, get active and enjoy the great outdoors. After all, no New England holiday is complete without making the most of the local scenery.
Provincetown
In addition to the impressive natural landscape, Cape Cod is also home to some fascinating towns – and none is more worthy of a visit than Provincetown. This bustling destination is a favourite among writers and artists, who flock here for the summer. A walk down Commercial Street, which is always alive with colourful characters, is a must, while it's also worth heading to the Pilgrim Monument and Provincetown Museum.
This 235 ft high tower offers great views out over the town and the Lower Cape, while the museum at its foot is an excellent place to learn a little about the local history. Alternatively, you could make your way to MacMillan Wharf and go on a whale-watching adventure, which is bound to be a highlight of your trip.
John F Kennedy Museum
Holidays in Cape Cod can be as interesting for history enthusiasts as for fans of the great outdoors. One of the best places to explore is the John F Kennedy Hyannis Museum, where you can learn all about the former president's relationship with the destination. Hyannis was the location of the Kennedy's summer home, so there's lots of history relating to the family to be discovered here. The exhibition includes photos dating from 1934 to 1965, which depict the man himself and his family spending time in the Cape, as well as a video about his time here. It's worth bearing in mind that the museum is usually shut in December and January, so make sure you check its opening times before you travel.
Visit local islands
There are some great islands to visit just off the coast of the Cape, including Nantucket and Martha's Vineyard. The latter is a favourite among celebrities, while the former is a National Historic District featuring some lovely 17th-century architecture. A fabulous place to explore, Nantucket is best seen on a guided tour, or perhaps by hiring a bike and pedalling round its old-fashioned streets.
While Cape Cod is a great destination to include on New England itineraries, it's also worth considering visiting it if you're planning a wider trip around the US. For example, if you have your sights set on a fly drive to California, you could start off in New England and cross the country from north-east to west – or vice versa – over several weeks. This is an excellent way to maximise your time in the country and see as much as possible.