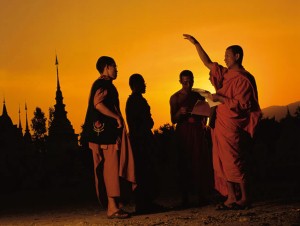 Sabbaticals, or career breaks, offer a wonderful opportunity for you to get out and enjoy the world. They often provide a much-needed respite from the daily grind of working life and they give you the chance to clear your head and examine the next steps in your personal growth and life plan.
In addition, a sabbatical can also be a fabulous chance to spend some time volunteering and helping those who are less fortunate.
If you're thinking about taking sabbatical and want the time you spend away from your career to be completely unforgettable, Inspired Breaks can help.
We offer gap years for adults to destinations around the globe, so no matter where you want to go or how long you wish to be away, you can start planning your sabbatical with us.
Where to go?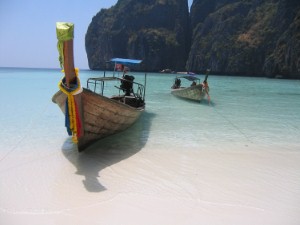 When planning a gap year break, you really can choose to go just about anywhere you please.
Spend time in China exploring Beijing, cruising along the Yangtze River or walking along the Great Wall.
Or go on a horse riding trek through South Africa, giving you the opportunity to see the big game and other wildlife up close.
Another option could be to go on a group tour around New Zealand: see the pools at Hot Water Beach, hike the Tongariro Crossing, go wine tasting in Marlborough and enjoy an evening learning about Maori culture.
You could also choose from a broad spectrum of other destinations like Peru, Alaska, Zambia, Australia, the Galapagos Islands, Arizona, Botswana, Thailand, Vietnam and Cambodia.
Of course, if you can't decide on one place to go during your sabbatical, why not consider round the world trips?
These tailor-made adventures can include your choice of destinations, programmes and accommodation – and they can last for up to a year, giving you plenty of time to fully explore the places you want to see.
Make a difference!
Besides seeing new parts of the world up-close, a sabbatical can also be a time for helping others.
Here at Inspired Breaks, we provide a variety of volunteer holidays, giving you the chance to work with local people or do your part to improve the natural environment.
For example, you could spend time working with orphans or assisting at a childcare facility for disabled children.
Or you could do construction work, building new homes, schools and day care centres, as well as improving existing community buildings.
In some locations, you may also be able to lend your time to help with a literacy programme.
Alternatively, there is a variety of conservation programmes where you could assist in the rehabilitation of injured wildlife or take steps to improve a natural habitat.
Organise your trip with Inspired Breaks
To start planning your ideal sabbatical, look no further than Inspired Breaks.
As experts in providing gap year travel experiences, we offer holidays that are completely different to anything else you've ever tried.
Depending on the programme you choose, accommodation options will range from home-stay to guest houses, as well as hotels, and there will be plenty of activities scheduled to ensure you get a true understanding of what life is really like in the various locations you visit.
To find out more, get in touch by calling 08445 734 101 or emailing info@inspiredbreaks.co.uk.
A friendly and knowledgeable member of our team will be happy to discuss your specific requirements and help you start planning the sabbatical you've always dreamed of!

---