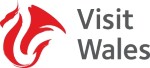 Camping holidays in Wales in the summer
Friday, 13 May 2011 12:00 AM
---
If you are looking for UK holidays that will keep the whole family entertained you really can't go wrong with pitching a tent in one of Wales' numerous camping grounds.
This is an absolutely glorious country that is famed for its beautiful natural surroundings, lovely coastal walks and hilly peaks. Because of this, there are very few places to beat it if you enjoy spending both day and night in the great outdoors.
Even better, you really do get to bring the whole family with you as, unlike many hotels, several campsites in Wales allow you to bring your canine companions, who will certainly enjoy spending some time getting back to nature. If you cannot bear to leave your furry friend at home when you go on holiday then camping is definitely for you.
In fact, camping has never been so cool, with many people falling in love with it again because of the great value for money it offers. During the summer months, there is nothing better than sitting out under the stars and cooking your own meals together. As well as meaning you never have to worry you won't like anything on the menu, this also allows you to budget.
When money is tight there is no reason at all why you should miss out on your annual summer getaway – in fact, it could be just what you need to relax and forget the stresses back home. But by choosing to camp you also have the ability to save money on accommodation and only spend what you know you can afford. This means that you can come home feeling refreshed without having to worry about any nasty bills arriving.
With many people now choosing to take UK family holidays rather than heading abroad, camping and caravanning is undergoing a renaissance. And today, the activity certainly does not mean being stuck in the middle of an empty field battling the wind and rain.
For example, in Wales there are several great campsites that have all of the amenities you need for a comfortable stay and are also located in popular tourism areas and gorgeous surroundings.
There are some great sites for you to choose from across Wales and if you want to visit more than just one the type of holiday you have chosen allows you to do just that. Indeed, once you have had your fill of the area you are staying in you simply have to pack up your sleeping bag and tent and move on to your next destination.
If you choose a site that is in the heart of the countryside then you can get up at dawn and go for a hike before any of the other tourists have arrived. What could be better than watching the sun climb through the sky at the top of a hill before returning to your tent for a hearty fry-up?
Alternatively, you could choose a site near the coast so that your kids can be sure of always being the first on the beach. In terms of summer activity holidays, the thrill of being able to head out early and play on the sand is likely to be a dream for many little ones.
Children will also love many of the other attractions Wales boasts, such as the farms, country houses and adventure parks. And if your family prides itself on taking UK activity holidays each year you will also be well catered for.
You could spend your time going caving or abseiling if you are all adrenalin junkies, or hit the beach and try your hand at diving or surfing. And while walking and cycling are great ways to spend the day exploring the countryside, horse riding could be even more of an adventure. Particularly if you are travelling with the kids, they may love nothing more than going on an organised trek with their new four-legged friend.
The beauty of modern camping holidays is that you do not even have to bring your own tent. You could instead go 'glamping', by booking a few nights in a tipi, a yurt or a safari-style canvas. And if you fancy something even more luxurious there are still plenty of options, including log cabin-style pods.
In fact, camping in Wales is so much fun you will certainly want to make it a regular break!